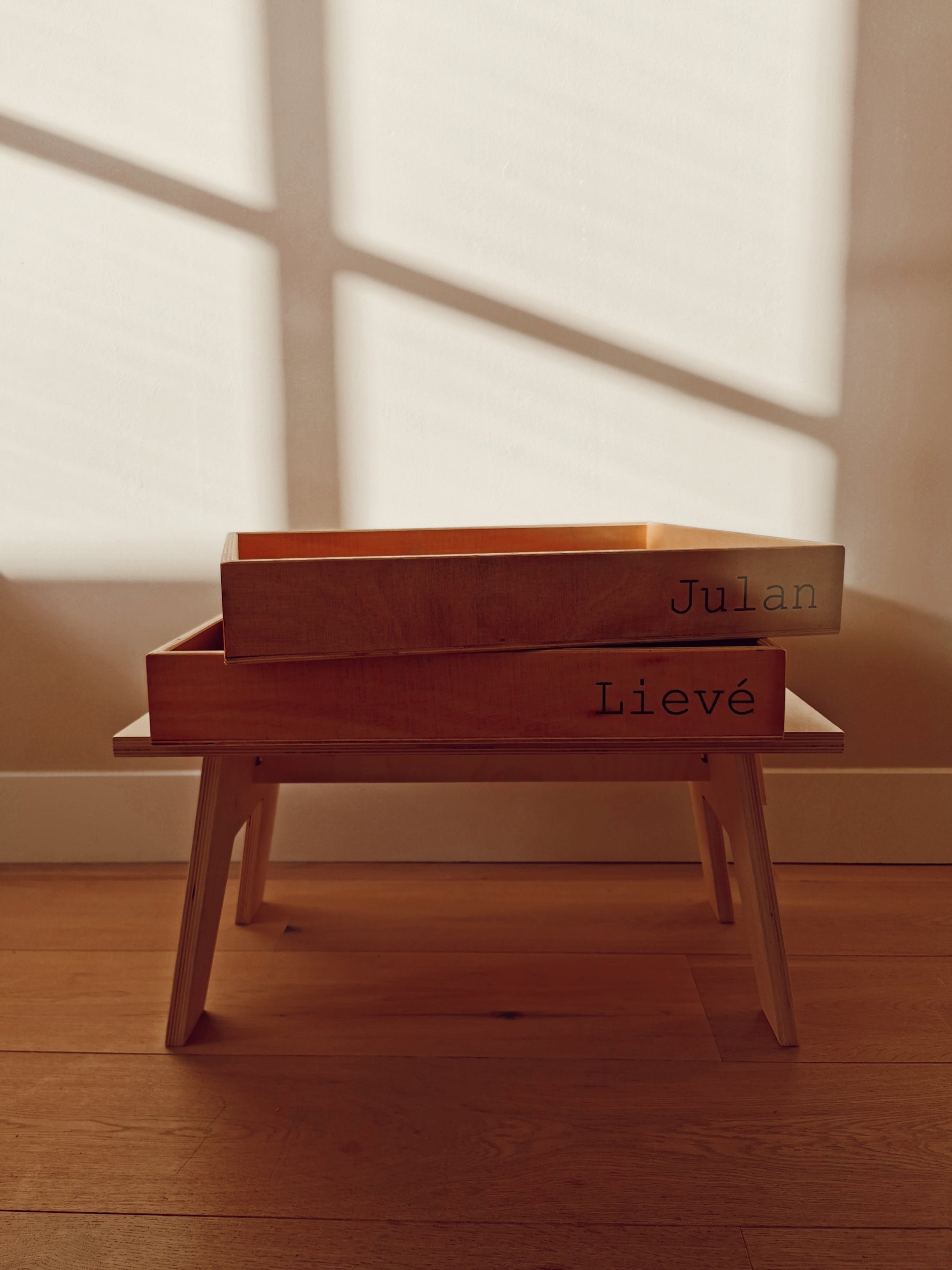 Playbox with name - @manonwagenaer
We got the beautiful
play box
from
Grennn
to try out! Julie couldn't wait to play with it when we opened the fun package. The
play box
, the
kinetic sand
and the great plugs, what a party! We would like to let you know what we think of the
play box
find.
About two years ago I saw a similar one for the first time
play box
on Instagram. I thought: what can children do with that? But when I got into it I was interested, because such a
play box
is perfect to use for example
kinetic sand
† Our 3 year old daughter has trouble playing independently. She prefers to mess with water or play outside in the sandbox. She is a very active girl and I notice that by doing these kinds of activities she relaxes and can really 'de-stimulate'. Unfortunately, especially in winter I notice that I find it difficult to find entertainment for her, also because we play outside a lot less. What a relief that she can now still play with (among other things) sand with the help of this box.
Kinetic sand is
a very different substance than 'normal' sand. Actually, it is a bit between sand and clay. This makes it extra fun to play with because it sticks well so Julie can make beautiful shapes with it. It is also nice for mom that this sand sticks together because the little sand that ends up next to the box is very easy to clean up.
Besides that the
play box
is perfect for sand, the container can of course also be used for colored rice, for example. Also something that children are guaranteed to enjoy. This way they can
rice
sort by color or simply scoop with a bowl.
Julie's favorite is really it
kinetic sand
† A few shovels and plugs and she is busy for a long time with shovels and creating beautiful shapes in the sand. She lets her creativity loose and even hands out sand ice creams to me. She is really sweet for a while and that is nice for both of us!
What I am also very happy with is that the
play box
has a beautiful wood color and is therefore not disturbing if you put it away if it is not played with for a while. I put it on our rattan cupboard and it still looks great! And look how beautiful her name is on the
play box
state! I chose the graceful font. You can choose from multiple fonts when ordering the
play box
.
All in all, you can say that we recommend this container to everyone. A
play box
that will last a lifetime. Tip: also great as a gift, personalized gifts are all the rage right now! Lots of fun!
I want Manon (@manonwagenaer
) for writing this blog. For more inspiration I would take a look at her instagram page - Melanie