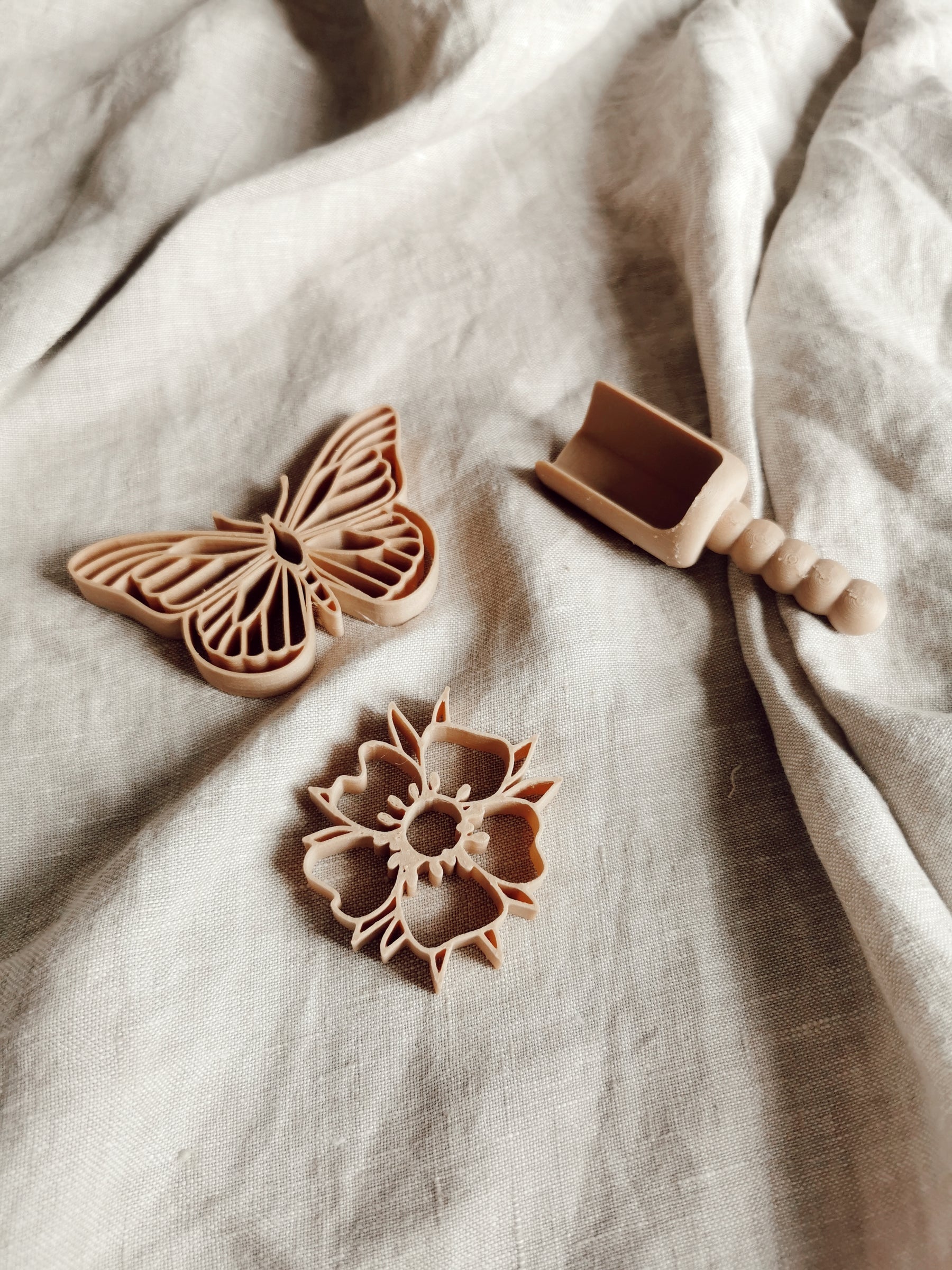 Sensory motor play - @yvonnesloothaak
Wow! That was the first reaction of one of my guest children when she saw the cutters. And yes, I understand that reaction. Then ask her how to play with it. And if she's playing if she's doing it right.
That's the nice thing about it magic sand and the protrusions† There is nothing right or wrong. It really challenges you to use your imagination. This is how the girl of this comment filled every open part of the steaks with sand, like a kind of stained glass. And then went beautiful flower, butterfly- in unicornto bake cookies.
That there is nothing right or wrong is so nice about sensorimotor toys. After a busy (school) day, completely 'unstimulate'. The sand feels great when it's loose. You can let it slide through your fingers and fall down like a cloud. But if you compress it, it becomes very solid and you can build strong dikes with it. Surprise eggs were also made and on the edge of the play box broken. The good thing is that it magic sand not all over your house. With that same egg we stuck all the sand that was outside the play box was back together and could go back in the bin!
You will probably understand by now that I am completely enthusiastic. Because it is certainly not something for only the older children, but also for the youngest guest children. I don't give them a whole bowl full yet and I'll stick with it for a while. But you see them enjoying, feeling, of tray nasty tray, a hand full of sand, then drop some more. It now provides us with hours of fun.
I want Yvonne ( @yvonnesloothaak) for writing this blog. I would definitely check out her instagram page for more inspiration