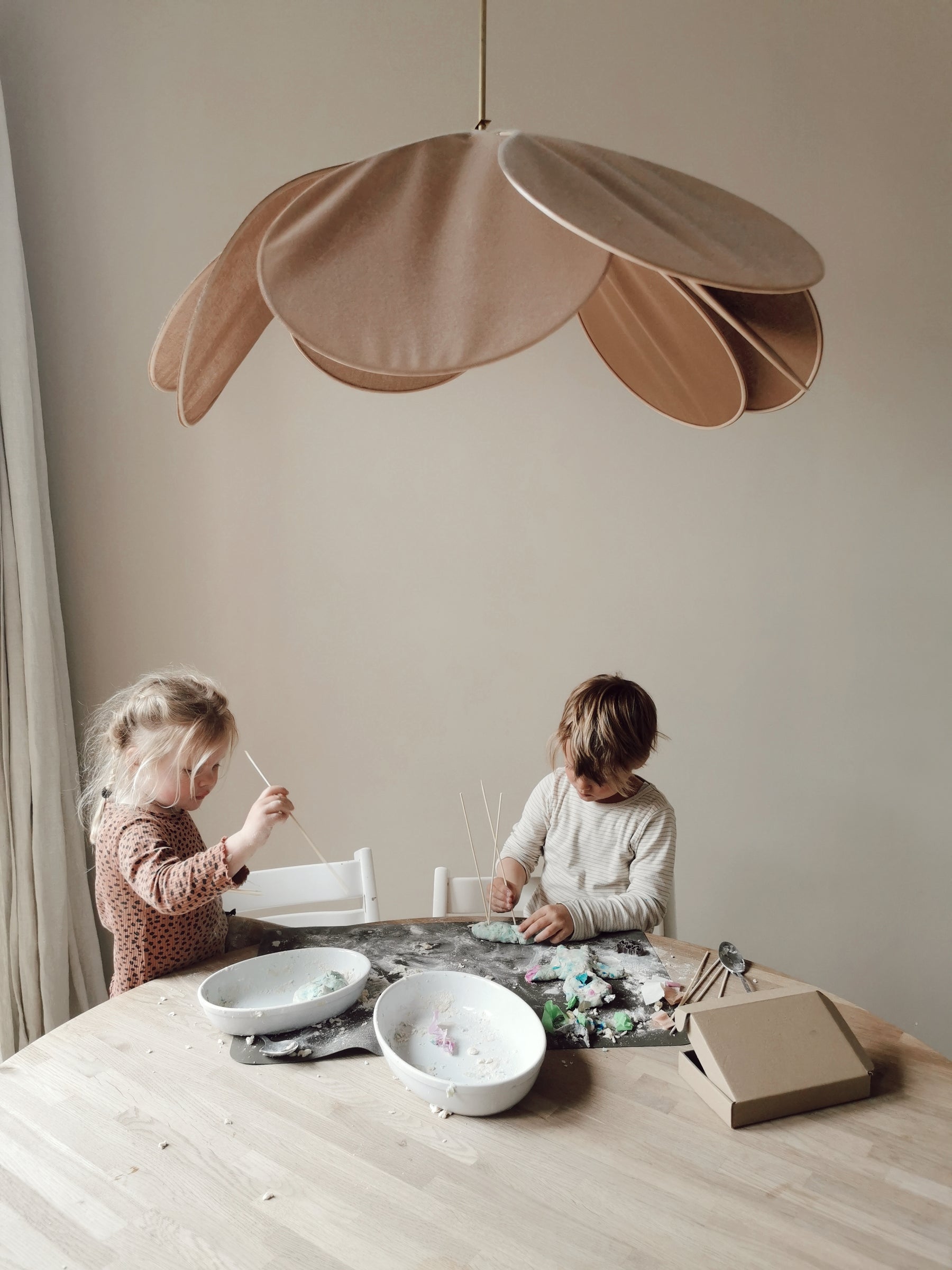 Salt dough- @huisje.in.nieuwegein
Being creative, baking cookies, play in the sandbox, all things that promote fine motor skills in children. My 2 year old son Revi loves it.
We started working with salt dough and the plugs from Grenn!
We made the dough ourselves. We didn't add any food coloring to it this time.
On the painters shelf It sticks well but not so much that you can't get it off. (and keeps your table somewhat clean)
From protrusions are very detailed and really beautiful. Revi immediately recognized the squirrel and attached the acorn to it.
We rolled out the dough, made circles of it and there with protrusions  beautiful figures made. 
You can also bake it afterwards and paint it, but my son just wanted to continue claying with it :)! Also totally fine of course, there is no right or wrong!
 He really loves to knead, feel the texture and then make figures with it. We are very happy with the protrusions from Grennn, many detailed, original figures that go well together.
This week we are going to test the paper! I can't wait already =)!
Liefs, Denise & Revi
I want Denise ( @huisje.in.nieuwegein.) thank you so much for writing this blog. For more inspiration I would definitely take a look at her instagram page - Melanie
Products in this blog:
* Grennn Mushroom and gnome cutter
* Grennn acorn and squirrel cutter