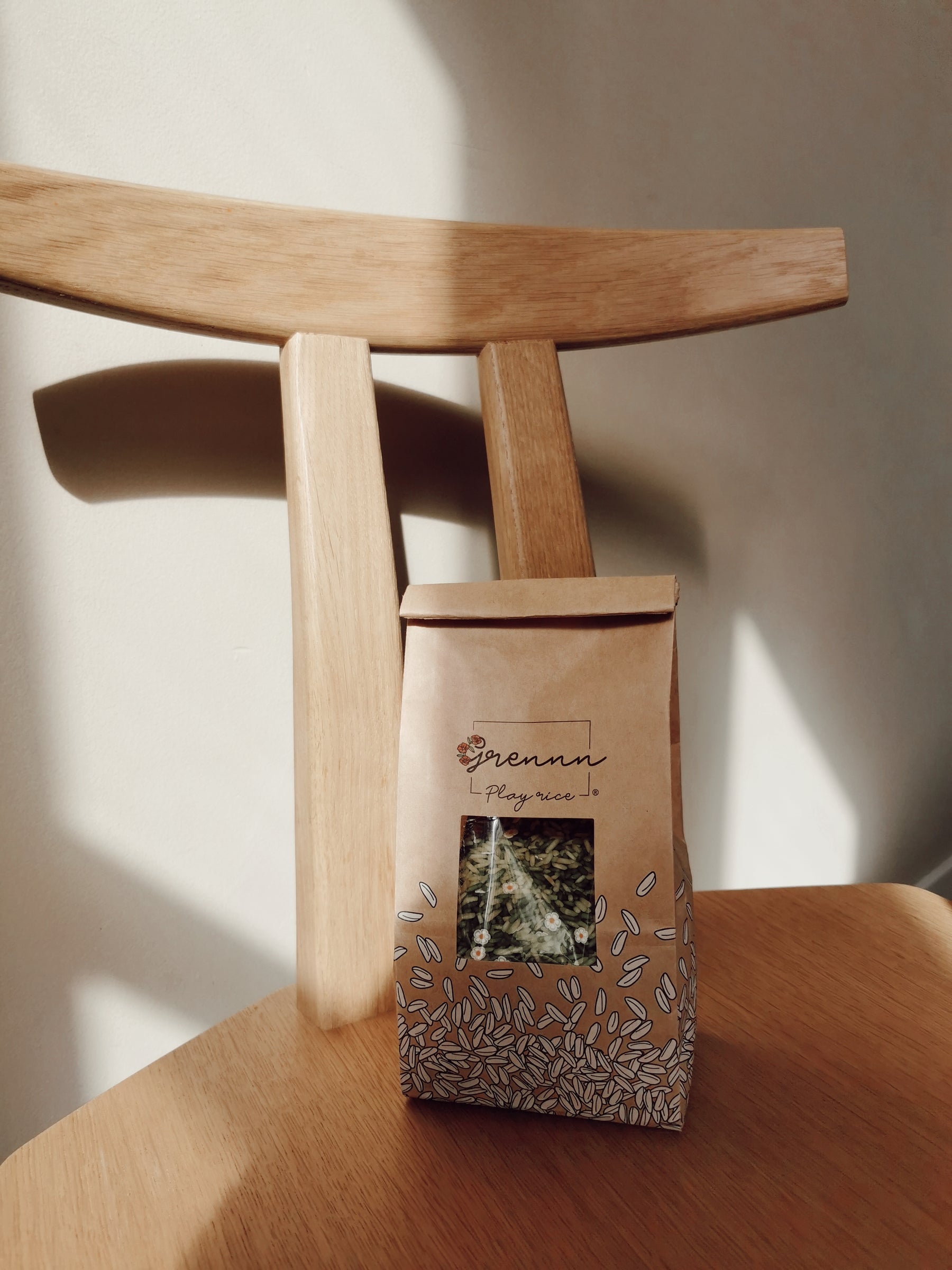 Unique play rice in more than 35 varieties
One of the products that we are very proud of is our play rice. Did you know that we can call ourselves the largest supplier of play rice in the Benelux? We could only dream of that when we founded Grennn!
The play rice is colored deep inside
The popularity of our play rice is due to the high quality. We do not color the rice around the rice grain, but deep inside. A professional production process that allows us to roll many kilos of rice from the belt every year.
Choose the desired accessories and play!
You can go in many directions with play rice. It is widely used for sensing (sensorimotor play) and stimulating children's development. In our range you will find many trays, scoops, tweezers and sieves that make playing with play rice a lot more fun. It is also widely used in combination with our gemstones.
Choice of bags of 250 and 500 grams
In addition to the 250 gram bags of play rice, we recently also offer bags of 500 grams. Ideal if you need a larger quantity, for example because you want to fill several (play) bins. With no fewer than 13 new rice varieties that we recently added to our range, you can choose from 46 different types of play rice.
Sustainably packed and safely produced
Sustainability is very important to us. That is why we pack the play rice in a resealable paper bag. With the help of a clip you can easily open and close the bag again. Since our play rice is safely coloured, it's okay if it accidentally ends up in your mouth. The play rice also does not transfer to the hands. That is why it can be used from a young age.