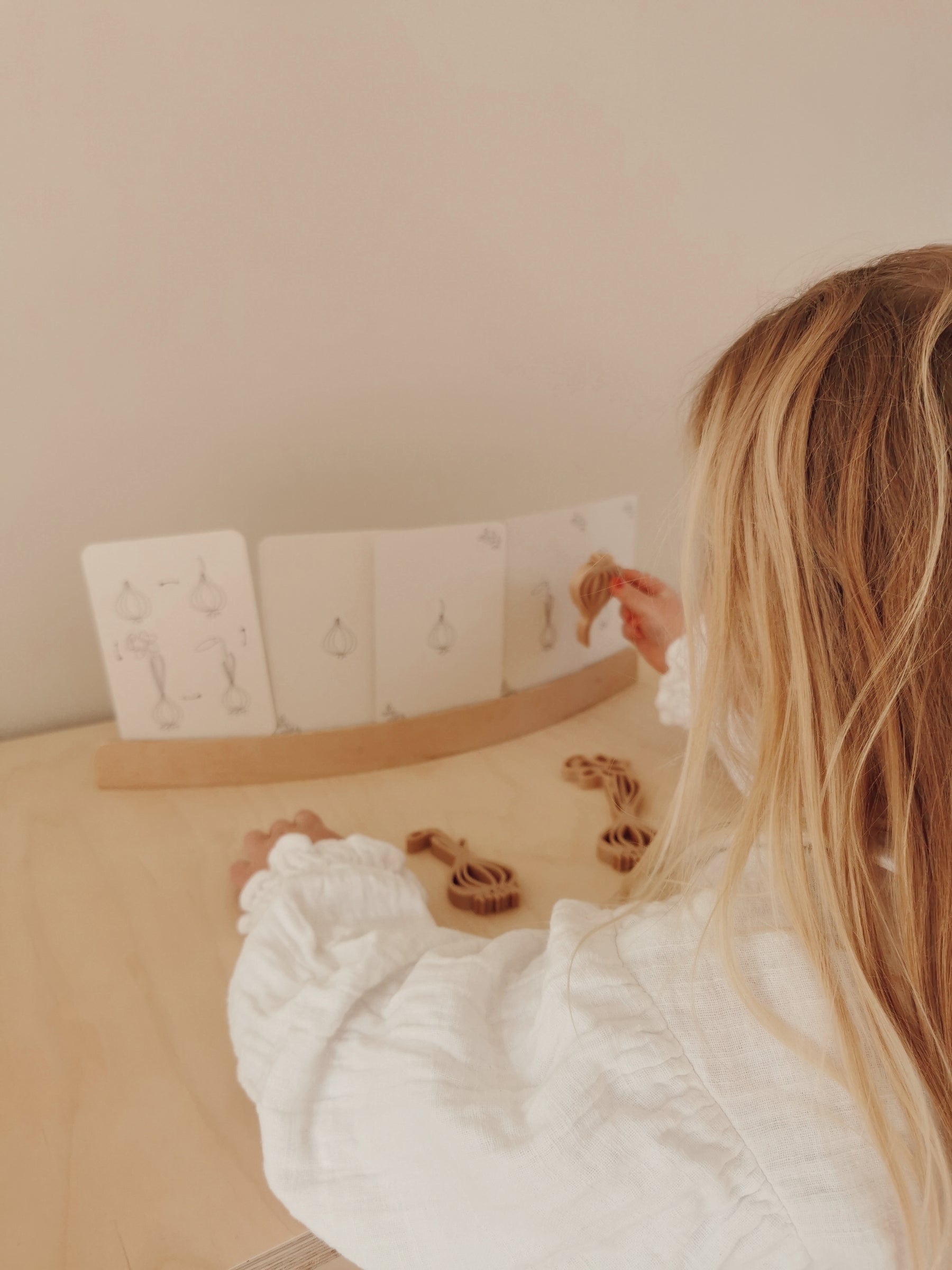 These beautiful cutters are made from recycled wood sawdust - @heywildebras
A while ago I wrote about natural play clay. One of the most logical things to combine that clay with is natural cutters† Today I tell you about Grennn's beautiful cookie cutters, also made from natural materials.
Cut-out molds made from recycled wood sawdust
The very first cutter I of Grennn saw, it was in the shape of a leaf. That, of course, immediately caught my attention. Never before had I seen cookie cutters in the shape of something so natural. I loved it.
When I read further on the website, I also noticed that each cutter is made from recycled wood sawdust and biodegradable plastic of vegetable origin. 
Natural shapes
Because of the beautiful material and the shapes that are inspired by nature, I was very enthusiastic about the collection. By Grennn I got to try out a few cutters. For example, we tested the flower, the leaf, the bee and the butterfly.
The latter is my daughter's favorite. The steaks is so detailed, very beautiful. This makes it inconvenient to push it very deeply into the clay, as you would with a cookie cutter. The clay then remains in between. But the cutter does make a really fantastic print, and that's really what it's all about during the game. 
Take a look at the photo above and you'll see what I mean. Beautiful right? We also used the worm (renamed a caterpillar for the occasion) and the leaf and thus played the life cycle of the butterfly  at the initiative of my daughter. 
The letter cutters are also very interesting. First, to form one's own name. In addition, the preschooler also really enjoyed thinking about what other words we could make – and thinking about which letters might be missing. Again very educational!
The cookie cutters are not only easy to combine with play clay, you can of course also use them very well with magic sand.
In the meantime, Grennn new cutouts made of recycled material have been added to the collection, so keep an eye on the shop.
I would like to say a big thank you to Anniek for writing this wonderful blog. For more cool inspiration I would definitely take a look at her website www.wildebras.online . - Melanie