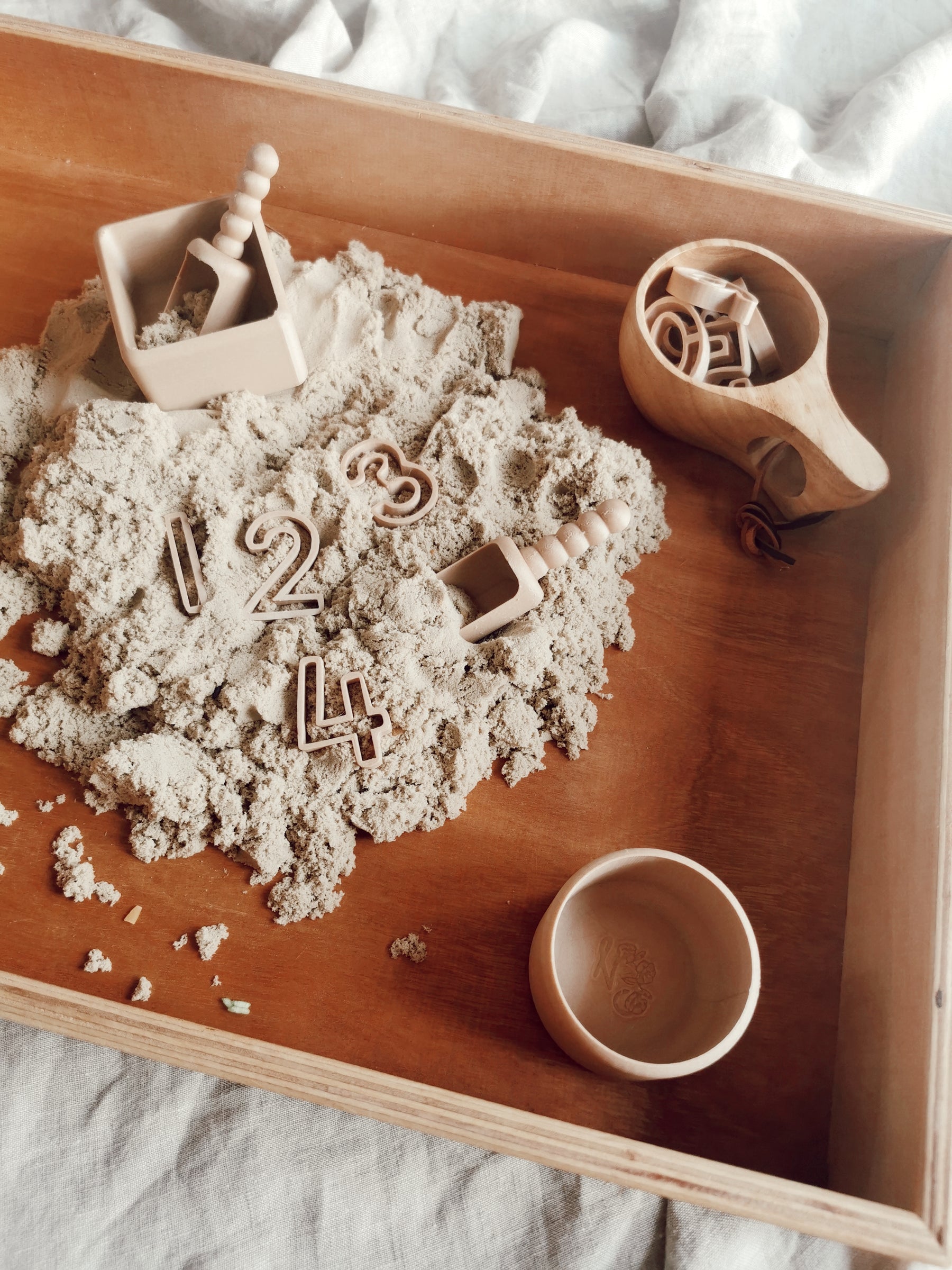 When math suddenly becomes a party - @xlieverliefx
4 + 3 = uhmmm, 5? Or 6? Or 7 mom?' Mathematics is not Mees's favorite activity. He does count a lot and in his own way really does calculations, but most of the time it remains to guess the answer. With the occasional real fluke if the answer he gives after 1 guess is accidentally correct. Mees is quite a dreamer at home, as well as at school. He is interested in the world around him, but (usually) not in the explanation in the circle or in making practical assignments.
Mees prefers to spend his time going on an outdoor adventure, researching the meaning of his gemstone collection, the 898 different types of Pokémon that consist of learning by heart, making gigantic huts, making gigantic Lego creations (not what the books say, of course) or constantly rearranging his room "That cupboard looks nicer over there, I'm putting that statue here now, Dad, you can hang a type case here that would look great'. I don't blame him. Compared to the above, making sums is also very stupid.
I think Mees is beautiful the way he is and I don't want to change him. Well, every now and then I thought; I should practice with him more often, maybe that will make it clearer or easier for him. I just never found suitable material to do this. At the age of 5 you can also be easily distracted, dreamy, not be so serious yet and you don't have to do sums from a book with mom after school. I find then.
Yet nowadays we practice sums together at least twice a week. And also with pleasure. How? We came across the wonderful company Grennn against. Grennn produces handmade toys for children. Durable, timeless and unique. The experience of the child is central to all toys. All designs by Grennn are aimed at the development of the sensory and (fine) motor skills of children and this has a positive effect on the senses and movement. Toys that teach you something and that stimulate the children's imagination; that makes me very happy. 
The package came in and as soon as Mees kinetic sand saw he was excited. First I let him play with the protrusions† Then when I announced that we sums started making and writing words, the fun was over immediately. I disrupted his game and now making sums was out of the question for Mees. Because he was also curious, he finally took part. I had a hard time with it, but something happened that I had not expected at all. Mees had fun. Pleasure in making sum† He even counted the sum very calmly on his fingers.
Where he normally always gambled at random, I now saw him seriously thinking about the sum. He gave the answer and then looked for the correct number from the cutters. He was unstoppable and got one sum after another right. I also had fun, especially because of the proud face after a good sum.
Oh yes, good to know; All play boxes are made by hand from natural and sustainable FSC-certified BIO plywood. You can see the unique wood grains, which gives the box a beautiful appearance. The box is even personalized with your child's name. The protrusions are made from recycled wood sawdust and biodegradable plastics of plant origin. A party for your child, yourself, the eye and the environment
I want Nynke ( @xlieverliefxThank you so much for writing this wonderful blog. For more inspiration I would definitely take a look at her instagram page and website www.lieverlief.com -  Melanie
Products in this blog:
* Grennn school letter cutters