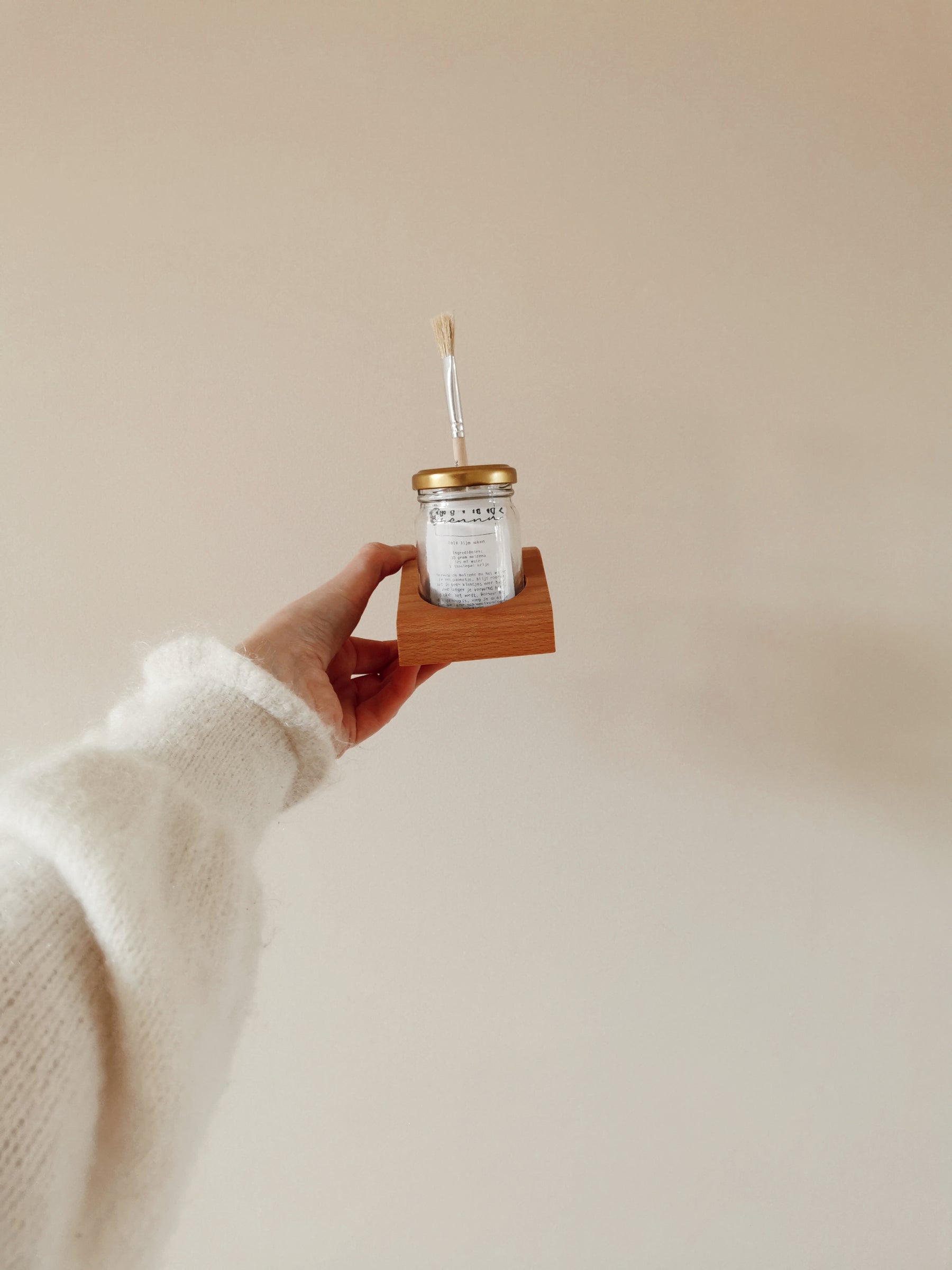 Snowman crafting- @Ellen_Heijnen
snowman crafts
I didn't have much with glue worked with my toddler son. But when we did, we did it with a glue stick. In kindergarten, the children usually glue with a brush and paste† That seemed much more convenient for a child and I wanted to try it out with Steef. He is now no longer of the age (3 years and 3 months) to put it in his mouth, but if he did, it wouldn't be a problem because the glue from Grennn made entirely from foodstuffs. 
Since it's winter, I wanted to craft something wintery. We went for a snowman with hat and scarf.
Necessities
- Glue pot holder + glue recipe
- Scissors
- Colored cardboard
- Colored paper
- Paper plate
At first I was a bit hesitant to make the glue, because it seemed like a hassle and mess. But it was super simple and within 5 minutes I already had a jar of glue. Time to get started with Steef!
I cut out a hat and scarf from thick cardboard. From thin paper I cut a number of shapes that Steef could stick on. If your child is already good at cutting, you can of course let your child do this himself.
After a short instruction (apply a little glue with the brush on the hat and then stick the mold on it. Not too thick blobs!) Steef got busy. He glued all the shapes to the hat and scarf at his own discretion. This went great with the brush and it also stuck well. 
When he was done with this, I glued the hat and scarf to a white cardboard plate and cut out eyes, mouth and nose. When Steef glued this on too, we were done. A nice result that took us about 45 minutes. 
I would like to thank Ellen (@Ellen_Heijnen) for writing this blog. For more inspiration I would take a look at her instagram page - Melanie