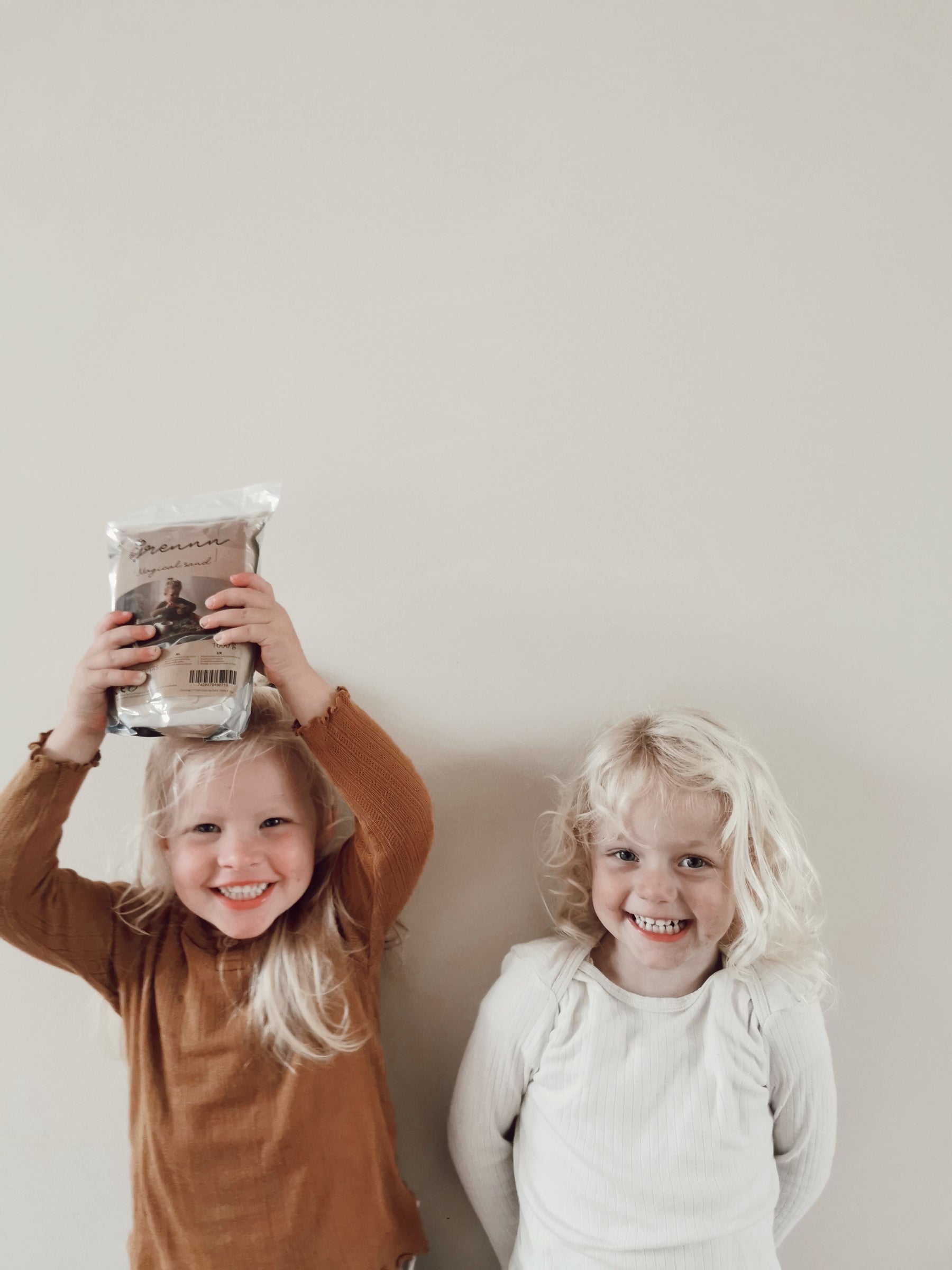 Magic sand: incredibly versatile play sand for the play area
In this blog we take you into the world of magic sand. A special type of sand that guarantees a lot of fun. We tell you more about what magic sand is, what you can do with it, what our tips are for storage and what the ideal amount of sand is for the wooden play box. Are you reading along?
What is Magic Sand?
Magic sand, play sand, kinetic sand; all terms mean the same thing. It is nothing more and nothing less than sand used for sensorimotor play. Where ordinary sand slips between the fingers and can also cause everything to get dirty (especially in combination with water!), magic sand a special type of sand that, as it were, sticks together.
What can you use kinetic sand for?
Of kinetic sand children – and adults too – can enjoy themselves for hours. After all, it doesn't have just one application, but there are many things you can do with it. For the little ones it is fun just to feel the sand or to simply shovel it in and out of a container. The bigger children will get more fun out of making figures by means of magic sand molds.
What is the best way to store play sand?
In principle, kinetic sand does not dry out. You can store kinetic sand in a sealed box or container, but this is not strictly necessary. Always make sure you keep it dry. Kinetic sand and water don't go very well together.
Bin for kinetic sand
Did you know that we also sell wooden play boxes? By putting magic sand in a play box, you ensure that it always stays neatly together. What is also very handy: you can easily collect leftover play sand that has fallen on the table or floor and then put it back in the play bin. As a result, little or nothing is lost!
How much magic sand do you need to be able to fill the play box properly?
Of course it just depends on what you think is a nice amount of sand for your child to play with. When we look at the play boxes that we sell, we find that 3 kg magic sand is more than sufficient.
Buy magic sand
Have we convinced you that magic sand is really worth it? Then we have good news, because we sell our own brand of magical sand! Grennn magic sand 1 kilo you can easily order online with possibly one play tray to put it in and a toy scoop to have fun playing with it. There are also a lot of other accessories available from us that are not only fun to play with, but in some cases also very educational! Did you know that we also sell nice plugs, for example in the form of Letters and numbers? For each his own!